March 10, 2010
Medicare case-mix likely to become more clinically complex, NIC panel asserts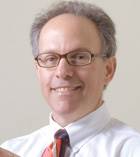 Alan Rosenbloom, president of the Alliance for Quality Nursing Home Care
The looming Medicare payment system will encourage nursing home operators to embrace more clinically complex care, according to panelists who spoke Tuesday at the 2010 National Skilled Nursing Investment Forum. A favorable reimbursement level will push this case-mix shift, they noted.
In October, the federal government plans to introduce revised reimbursement utilization groups, as part of a larger plan to update Medicare's minimum data set.
Alan Rosenbloom, president of the Alliance for Quality Nursing Home Care, said it remains uncertain whether the federal government will make this transition in a budget-neutral way, which the industry supports.
Brian Fortune, who is the chief political strategist for the Marwood Group, also predicted that the looming House vote on healthcare reform will be extremely close. In fact, the measure may pass or fail by a single vote in this chamber, he said. The National Investment Center for the Seniors Housing & Care Industry is sponsoring the three-day event, which concludes later today.