November 11, 2015
Medicaid final rule aims to improve access, transparency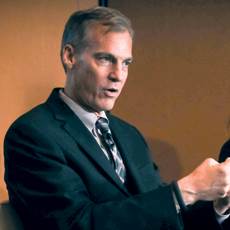 The final rule is a "framework" for transparency in Medicaid, Parkinson says
The Centers for Medicare & Medicaid Services has released its final rule on Medicaid, which will include state requirements to review access plans for beneficiaries.
The rule reflects the White House's goal to ensure those under Medicaid will have access to services. States will be required to evaluate how proposed rate reductions and payment restructuring would impact the program, and establish ways for beneficiaries and providers to give input, including surveys and hotlines.
Under the final rule, new structures will assist the federal government in making "better informed, data-driven decisions" that support care delivery services, structures and payment methods, the agency said in a late October press release. The rule will also help CMS "ensure Medicaid payment rates are consistent with efficiency, economy and quality and care," the agency said. The original rule was first proposed in 2011.
American Health Care Association President and CEO Mark Parkinson applauded the release of the "long-awaited" final rule, which AHCA provided input on.
"This is a framework for more transparency and accountability in the state plan amendment process for both beneficiaries and providers," Parkinson wrote in a statement released Wednesday. "States themselves have much work to do to make this into reality that ensures access for the beneficiaries receiving these needed services."
In the five years since the Affordable Care Act's Medicaid provisions, states have varied in how much they have expanded their program. Most recently, Kentucky's newly elected governor has pledged to dismantle the expansion program titled Kynect, which has led to 500,000 out of the state's 4.4 million gaining healthcare coverage, according to the Washington Post.
The final rule will go into effect on January 4, 2016. Until then, CMS is accepting comments on the rule's access review requirements.