August 09, 2017
MatrixCare buys Sigmacare in EHR consolidation move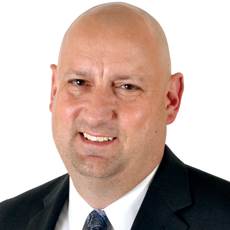 CEO Damgaard: Consolidation will lead to sustainable innovation.
MatrixCare has bought SigmaCare, reflecting further consolidation in the post-acute electronic health records market.
Terms of the deal were not disclosed. MatrixCare serves 13,000 care settings, while SigmaCare had carved out a niche stemming from its base in Manhattan.
Consolidation in the sphere is beneficial overall, said John Damgaard, president and CEO of MatrixCare.
"The reality is that many providers are handicapped by having invested in key clinical and operational software from vendors who do not have long-term financial viability and struggle to maintain basic regulatory compliance in their products, let alone deliver any true innovations," he told McKnight's. He noted the company's Microsoft Health partnership and new CareCommunity senior health management platform as ways for providers to manage their patient populations and coordinate care.
"These are the solutions that today's providers desperately need, and it takes a company with the focus, size and strength of MatrixCare to deliver them. Consolidation is a natural precursor to true, sustainable innovation in this market," he said.
While there may be cases of redundant positions related to the buy, MatrixCare leaders noted their growth and said they expected to retain most of SigmaCare's existing employees, and possibly add more.
The company said it would maintain and support existing SigmaCare products for the next five years and was committed to minimizing disruption. Damgaard said he encourages customers to attend the 2017 user conference in September, but that a commitment to SigmaCare customers includes that "we do not intend to disrupt their operations in any way."
MatrixCare has the "right resources, leadership and vision" for SigmaCare customers, said Stephen Pacicco, SVP of Corporate Development at MatrixCare and former CEO of SigmaCare.