January 04, 2016
MatrixCare acquiring AOD Software to fill continuum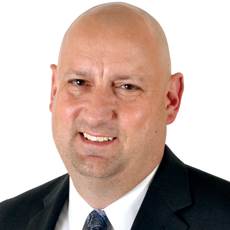 CEO John Damgaard says the companies are very complementary.
MatrixCare is increasing its footprint in the long-term care electronic health records venue through a definitive agreement to buy AOD Software.
AOD serves more than 800 continuing care retirement communities and 1,400 home health locations.
"MatrixCare is strong in the senior living segment and AOD is very strong in CCRCs and home health. There's eerily little overlap," MatrixCare President and CEO John Damgaard told McKnight's.
AOD will continue to operate out of Fort Lauderdale, FL, and focus on those market segments, he said.
"We're obviously communicating with each segment of customers, but it's business as usual other than benefitting from combined resources," Damgaard said.
Terms of the deal were not released, but it was expected to close "in the near future," he said in early December. While MatrixCare holds a "strong share in every segment," it does not hold the majority shares in any one segment, making it more palatable to regulators and antitrust approval.
"It's still a very competitive market," he added.
That said, customers who want to pursue integrated options across a continuum of care could find the integrated offering attractive.
"The real long-term prize is, as the market shifts to a more of a diverse operator model where operators own assets, we have a layer of enterprise technology. We compete aggressively in each segment," he said.
The deal stemmed from talks between Damgaard and Aric Agmon, AOD president and CEO. The two had lunch in April and "discussed what-ifs," Damgaard said.
The companies are "fully aligned in dedication to the LTPAC industry and meeting the evolving needs of providers with continued innovation," Agmon said in a statement.
Canadian pension fund company OMERs Private Equity also said in a statement it was "pleased to be supporting MatrixCare in its strategy to build the leading LTPAC technology vendor."
Previously, MatrixCare purchased MealTracker in fall 2015.