January 15, 2009
Legislation to boost caregiving workforce introduced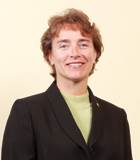 Sen. Blanche Lincoln (D-AR)

Members of both the House and Senate Wednesday introduced The Retooling the Health Care Workforce for an Aging America Act, a bill that would seek to bolster the healthcare industry against an expected shortage of healthcare workers.

Sens. Herb Kohl (D-WI), Blanche Lincoln (D-AR) and Bob Casey (D-PA), along with Rep. Jan Schakowsky (D-IL) introduced the bill, which has garnered much fanfare from the healthcare community at large. According to the legislators, the bill seeks to expand education and training opportunities in geriatrics and long-term care for licensed health professionals, direct care workers, and family caregivers by amending the Public Health Service Act, the Workforce Investment Act, the Older Americans Act and the Social Security Act.

In related news, the Alliance for Quality Nursing Home Care and the American Health Care Association on Tuesday endorsed the House's reauthorization of the State Children's Health Insurance Program. Calling the measure an "important first step towards more broadly reforming our nation's health care system," the agencies said that healthcare reform should eventually include long-term care financing reforms. They said they look forward to working on such reform with president-elect Obama.