April 17, 2016
Largest Medicare ACO reflects mixed results in first year, data shows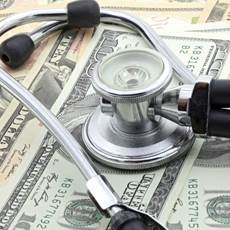 ACOs that joined the program in 2012 saved $238 million in care costs, the study found
The data from Medicare's largest accountable care organization's first full year of operation is in and the results are mixed, according to a new report in the New England Journal of Medicine.
The Medicare Shared Savings Program results, published online last Wednesday, reported that 220 ACOs joined the program in 2012 and 2013. Those that joined in 2012 saved a total of $238 million in care costs, with the quality of care given either showing improvement or no change at all when compared to a local, non-ACO control provider.
The group of ACOs that entered the program in early 2013, however, did not fare as well. Spending by the 2013 ACOs hardly changed, with the program only saving $3 per beneficiary in the first full year.
The money saved by the 2012 group didn't balance out the 2013 cohort's shortcomings, the data shows, since Medicare doled out $244 million in bonuses to the two groups. The MSSP ACO model stands apart from other ACOs, like the Pioneer program, in that providers participating in the model don't have to pay Medicare if their spending goes over a benchmark.
"These results suggest that ACOs with no downside risk can achieve savings, but that savings to Medicare and society may be slow to develop," said lead author J. Michael McWilliams, M.D., Ph.D., in a press release about the study's finding. "But the incentives for ACOs to lower spending are currently very weak, so savings may accelerate if the incentives are strengthened."
McWilliams' research also found that independent primary care groups participating in the program fared significantly better, and saved more money, than hospital-integrated groups. That finding debunks the idea that large, hospital-based systems with several outpatient practices are necessary for ACO success, McWilliams said.
ACOs in the MSSP program that had higher spending for their region also showed greater results than organizations with spending below the national average, the study found, indicating that organizations with "more opportunities to cut spending had an easier time doing so."
In March, the Centers for Medicare and Medicaid Services proposed a new way to reimburse ACOs based on regional fee-for-service costs, in hopes that it would encourage more provider participation. The newly-proposed payment system would better reflect sometimes widely varying regional costs, CMS said.