February 24, 2012
Kindred posts 4Q loss, shedding dozens of facilities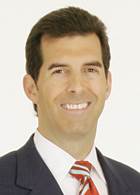 Kindred overcomes Gentiva objections, forges $1.8 billion acquisition to expand gigantic healthcare
As it recovers from a bruising fourth quarter, Kindred Healthcare said it would not renew seven lease bundles containing 64 facilities in 2013.
The company said the future growth prospects for those facilities were considered limited and that letting them go would allow the provider giant to focus on different areas. While there is an expected earnings-per-share dilution of $0.05 from those divestitures, Kindred President Paul Diaz said he has "very little doubt" that they'll be able to replace the loss as the capital is redeployed, particularly into acute rehab facilities, integrated care models and home health.
"The majority of those facilities have limited upside for us under our operating models," Diaz said in a conference call Friday. "We're very focused on our cluster market strategy."
Bundles mean that while there are some individual facilities Kindred might have wanted to keep, it's an "all or nothing" renewal with the landlord, Ventas. Kindred will renew three bundles that have 19 nursing and rehab centers and six long-term acute care hospitals (LTACs). Overall, Kindred currently operates about 120 LTACs, 224 nursing and rehab centers and more than 100 inpatient rehab facilities.
"You have to take the good with the bad," Diaz noted. "While in general the expiring facilities are good assets, they do not satisfy our investment returns or strategic operating plan."
Ventas will continue to receive rent on those properties until April 30, 2013, and will be marketing the 54 skilled nursing and rehabilitation centers and 10 long-term acute care hospitals.
"We believe these assets will be attractive to a wide variety of respected and quality healthcare providers," Ventas Chairman and CEO Debra A. Cafaro said in a statement.
Kindred announced a fourth-quarter loss of $71.8 million, or $1.40 per share, which it attributed to the 11% average federal reimbursement cut that hit last fall. A year earlier, it had made a profit of $20.4 million. Kindred lowered its 2012 profit forecast by 30 cents per share, to between $1.35 and $1.55.
In addition to purchases of home health and hospice businesses in 2011, Kindred's purchase of RehabCare in June required integration and work, Diaz said. While it was a "difficult quarter," he said he was optimistic about growth in 2013 and 2014.
"Our strategic goal to expand cluster market development has not changed in light of the reimbursement changes," Diaz said.