August 31, 2012
J&J to pay $181 million for Risperdal settlement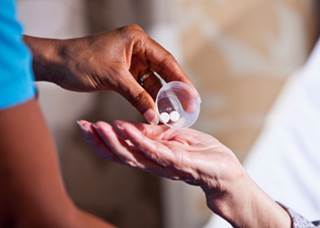 J&J to pay $181 million for Risperdal settlement

Janssen Pharmaceuticals, a unit of Johnson & Johnson, will pay $181 million to settle charges that it marketed antipsychotic medications for medically unapproved purposes.

The payouts will go to 36 states, plus the District of Columbia, which brought consumer fraud charges against Janssen for allegedly deceptively marketing the drug Risperdal to providers treating patients with Alzheimer's and dementia, Reuters reported. The drug, which is intended to treat schizophrenia, is not approved for these conditions.

Although it is legal for physicians to prescribe drugs such as Risperdal for unapproved indications, manufacturers are forbidden from promoting the drug to providers for such uses. Risperdal often is used in nursing homes to sedate agitated memory care residents. Regulators and provider groups have been working to reduce this practice.

J & J has been involved in several multimillion-dollar settlements with regard to Risperdal in recent months. In March, federal prosecutors rejected a $1 billion settlement with J & J over Risperdal.