December 01, 2012
Is it ever OK to hire someone with a criminal record?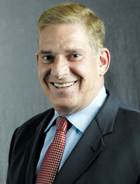 Attorney John Durso, Ungaretti & Harris LLP
We try to check out employee candidates as thoroughly as possible but the staffing environment around here is tough. Would it ever be OK to allow a person with a criminal record to work in one of our facilities?
A 2011 report by the U.S. Department of Health and Human Services Office of the Inspector General found that more than 90% of long-term care organizations employ individuals with previous criminal convictions.
Federal regulation prohibits you from employing individuals found guilty of abusing, neglecting, or mistreating residents. Yet federal law does not require that nursing facilities conduct FBI or statewide criminal background checks. State-to-state standards vary.
Typically, prospective employees are required to disclose any crimes or other relevant information, such as information pertaining to any findings of abuse or licensure actions.
If no disqualifying offenses are disclosed on the application and a check of name-based registries finds no disqualifying offenses, the provider may conditionally employ an individual while the fingerprint criminal records check is being conducted. Both a federal and state fingerprint record check is recommended.
The provider must conduct the registry searches and request the fingerprint criminal record check before the individual begins conditional work in any direct patient access capacity.
If a disqualifying offense is disclosed through the criminal records check, the applicant should not be considered for employment, or if conditionally employed, should be terminated.
A "disqualifying offense" is a finding of neglect, abuse or misappropriation of property by a state or federal agency. That also includes convictions relating to abuse or healthcare fraud.