June 01, 2011
I couldn't live without...LifeBio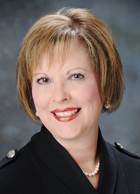 I couldn't live without...LifeBio

It's almost a given that most people love to talk about themselves, and nursing home and memory care patients are no exception. LifeBio products, which include conversation-starting story cards, electronic recording kits, hardcover journals and more, are the perfect way to get the process started, says Teresa Scott.

She's the vice president of advancement and marketing for Christian Care Centers in Texas. She's used LifeBio products in one of the operator's three long-term care facilities to great success. Knowing who residents were in the past allows them to better serve their needs in the present and future, Scott says.


"It is just amazing to hear the stories of those we serve. It has engaged our staff and volunteers with the residents. We are all anxious to hear their stories. I would recommend the program to anyone involved in senior living," Scott says.
Resident stories
Everyone has a story to tell, and LifeBio products ensure that everyone, regardless of their technological capabilities, has a means of documenting it. Questions are provided to let the loved one create his or her memoir. LifeBio also gives an option of having the book printed. For more info: (866) 543-3246 or www.lifebio.com.