April 01, 2013
I couldn't live without ... Omnicell's G4 medication management system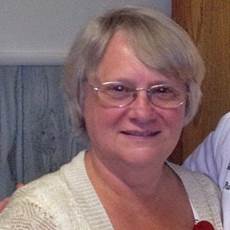 Alma Cullers, RN, BSPA, CRNI
Using Omnicell's G4 medication management system has made staff more efficient at Falling Springs Nursing and Rehabilitation Center, says Director of Nursing Alma Cullers.
"I think about it as being much safer," Cullers says of the system, installed in the Chambersburg, PA, facility. "Omnicell brings up the resident's name and profile and alerts me to any reaction."
The system also prevents drug diversion: The only way to take out a Schedule II medication is to have another licensed staff member witness it, she says, and they chose a biometric option that requires a staff member to use his or her fingerprints to access the system. Since installing the Omnicell system in July 2012, "there's a lot more accountability," Cullers says.
"I know who, when and what was removed. No one can take something else and forget about it," she says.
Medication management system
Allows caregivers to print patient-specific labels and to monitor the chain of custody, cabinet and medication use. A Touch & Go™ G4 Biometric ID System offers secure access to the cabinet.
For more info:
(650) 251-6100