October 01, 2014
I couldn't live without ... NTT Data software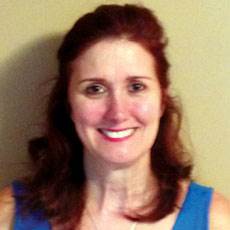 Cheryl Meli, Essex Group Management
With one glance, staff at Essex Group Management can identify whether required documentation is in place using NTT Data software, says corporate clinical auditor Cheryl Meli, LPN.
NTT Data's NetSolutions ADT Snapshot creates a homepage for every resident, enabling users to quickly access key medical records such as reimbursement, clinical, contact data and census.
The "go to" drop down list of physicians has been especially helpful, Meli says.
"This newest upgrade has enabled me to visualize the MD orders and either the nursing notes or care plans simultaneously, without having to exit the screen," she says.
Additionally, Snapshot is designed to work across multiple locations, allowing a variety of caregivers and managers at the six facilities within the organization to access resident data according to security level.
NetSolutions ADT Snapshot
NetSolutions ADT Snapshot is an online facesheet that centralizes resident data for clinical and financial applications — all on one scrollable page.
For more information:
(800) 426-2675