July 01, 2013
I couldn't live without ... eSNF telemedicine solution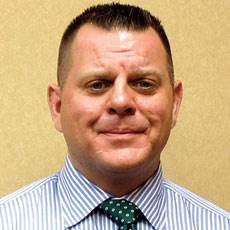 Steve Piszar, vice president of managed care and physician services, AristaCare
Recognizing the need to bring down hospital readmissions, AristaCare turned to eSNF's telemedicine solution a year ago. In seven out of 10 cases in which eSNF is used, an admission is avoided, says Steve Piszar, vice president of managed care and physician services at AristaCare.
The equipment enables high quality physician-patient interactions. Piszar says he likes that the solution connects with on-call physicians in a model similar to emergency room care.
"So that physician's sole motivation is to treat that patient and treat that patient well, and in place whenever possible," he explains.
Implementation of the solution was easy, Piszar says.
"Patients and families have remarked quite positively in most instances that their loved one hasn't had to suffer the disruption of being transferred to the emergency room and potentially admitted," he explains.
Telemedicine solution
eSNF technology enables round-the-clock physician coverage to skilled nursing facilities. eSNF also interacts with patients' attending physicians and families to ensure smooth transitions of care and minimize hospital readmissions.
For more information:
(855) 376-3669
www.esnfpatientcare.com
Is there something you couldn't live without?
Email Elizabeth Newman at elizabeth.newman@mcknights.com