June 21, 2016
Hospital association sounds off on SNF prospective payment proposal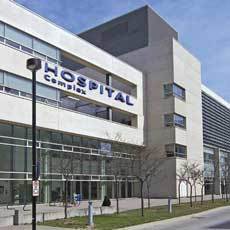 The Centers for Medicare & Medicaid Services should consider skilled nursing payment proposals that could benefit the "unique" characteristics hospital-based facilities, the nation's largest hospital
The Centers for Medicare & Medicaid Services should consider skilled nursing payment proposals that could benefit the "unique" characteristics hospital-based facilities, the nation's largest hospital association said on Monday.
In a letter to CMS Acting Administrator Andy Slavitt, the American Hospital Association said it supports refinements to the skilled nursing prospective payment system recommended by MedPAC that could "improve the fairness of payments for hospital-based SNFs."
Among those refinements is a payment model that would reimburse skilled nursing facilities based on residents' clinical characteristics, rather than therapy utilization. AHA also endorsed adding a per-stay, high-cost outlier policy to the payment system, as well as establishing separate payments for non-therapy ancillary services.
Such changes would shift payments away from facilities with higher Medicare margins to those with lower margins, like hospital-based SNFs. Those low margins are partly due to the facilities' cost structure, but also the greater medical needs required by their case mix, AHA argued.
"While the shortcomings of the SNF payment system continue to result in favorable selection of higher-margin rehabilitation patients over medically complex patients, it is the hospital-based facilities that are disproportionately represented among the top-quartile of SNFs with the highest shares of medically complex patients," wrote AHA Executive Vice President Thomas Nickels.
Hospital-based facilities see significantly lower shares of intensive therapy days compared to freestanding facilities — 59% compared to 82% — as payments for intensive therapy patients continue to grow.
"We encourage CMS to support hospital-based SNFs' continued treatment of higher proportions of a medically complex patient mix, in lieu of higher-margin intensive therapy patients, through SNF PPS refinements that appropriately recognize their important role," Nickels said.
AHA also encouraged CMS to return to the drawing board on its three proposed quality measures, calling for testing on all three for "reliability and validity," as well as field testing with providers prior to implementation. The group also recommended CMS conduct a "dry run," where skilled nursing facilities are given preview reports of their performance prior to the measure being publicly reported.
AHA said it supports CMS' proposed scoring for the SNF value-based purchasing program, nothing that CMS proposes "an approach very similar to that of the hospital VBP program."