June 27, 2014
HIPAA policies, transitions to higher care levels can cause nursing home and assisted living residents to feel stigmatized, researchers find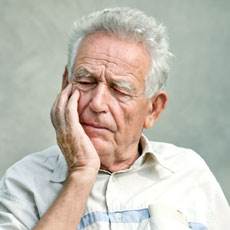 Resident-on-resident mistreatment is an urgent problem, researchers say
Nursing homes and assisted living facilities should evaluate certain processes and organizational features that commonly lead residents to feel stigmatized, according to recently published research findings.
For example, long-term care providers have been increasingly vigilant about observing Health Insurance Portability and Accountability Act provisions to protect resident privacy. However, residents sometimes think staff can "overplay" HIPAA by withholding information about people who suddenly are not seen around the facility because they have been hospitalized or died, the investigators found. This makes residents feel there is a stigma to being in an institution, because if they were "living in a private home" they would easily be able to learn the whereabouts of friends.
To address this issue, facilities could "expressly ask residents and document their permission to share certain information under certain circumstances with specified individuals," the study authors wrote.
The findings were based on a total of about 250 interviews with residents, staff and family members of five senior living communities. Four had both assisted living and skilled nursing settings, and transitions between these settings is another trouble area identified by the investigators.
"Whether individuals are drawn to a multilevel setting because it allows for transitional care without moving to a new campus, or in response to the less intense level of care (without giving thought to the other levels), the reality is that transitions within multilevel settings are more challenging than most anticipate," they wrote.
The transitions are challenging for a variety of reasons, including that they are an occasion for people to contemplate their own decline, the researchers stated. Transitions also can cause residents to feel stigmatized — for instance, if the reasons for being moved to a higher level of care are not clearly defined, and residents perceive that people of "higher status" are allowed to remain in independent or assisted living for prolonged periods of time. Facilities that isolate different levels of care also can foster an "us versus them" mentality, in which people feel excluded and cut off from friends when they make a transition.
Operators could use marketing materials and workshops to clarify what triggers a transition, and encourage interactions between levels through activities and common shared spaces, the study authors recommended.
The research team members were affiliated with a variety of institutions, including the University of North Carolina at Chapel Hill, the University of South Florida and the University of Maryland Baltimore County. Complete findings appear in The Gerontologist.