April 17, 2017
High court affirms: State not responsible for warning residents in SNF that admitted sex offender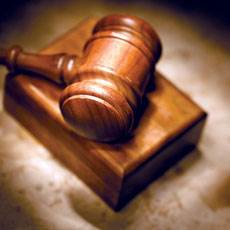 The court's ruling was published on Friday.
State Iowa officials are not at fault for releasing a sex offender who moved to a nursing home and later sexually assaulted a resident, the state's Supreme Court has ruled.
William Cubbage sexually assaulted a 95-year-old resident at Pomeroy Care Center in Pomeroy, IA, authorities found in 2011. The estate of the resident, now deceased, sued the state, saying it should have known Pomeroy posed a danger.
Cubbage had lived at Pomeroy since his release from a state sex offender treatment program in 2010. Prior to his admission, Pomeroy's administrator and director of nursing met with state officials from the treatment program to "discuss Cubbage's history as a sex offender as well as his diagnosis of pedophilia and dementia," according to court records.
Last year, a state appeals court ruled that the state authorities who petitioned for Cubbage's release to the facility had no obligation to supervise him, warn residents of his offender status, or develop a safety plan for facility officials once was admitted. In 2013, the administrator of the center was fined $500 by the Iowa Board of Nursing Home Administrators due to the assault.
An attorney for the victim's family told reporters last year that the state "dumped [Cubbage] in a nursing home where Medicaid could pay for him," instead of continuing his treatment in the offender program.
The Supreme Court's ruling upholds the appeals court's finding, dismissing Iowa from the family's suit since the state's "duty ended upon William Cubbage's unconditional release from its custody and transfer to the nursing home."
"Upon that transfer, Cubbage became Pomeroy's responsibility," wrote Justice Thomas D. Waterman.
McKnight's requests for comment from Pomeroy's parent company were not returned by production deadline Friday.
The family of the resident who was assaulted continues to pursue a suit against Pomeroy Center, according to the Associated Press.