April 14, 2017
HCP lied to investors about ManorCare's performance, fraud, lawsuit claims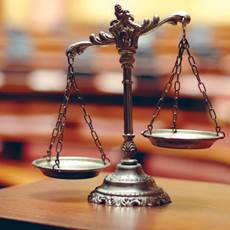 Investor Weldon claims HCP provided shareholders with "false hope" regarding ManorCare's conduct.
HCP Inc. allegedly covered up ManorCare's financial performance and fraud allegations when communicating with shareholders, according to a class action lawsuit filed on Monday.
The suit, brought against the real estate investment trust by shareholder Scott Weldon, argues that HCP told investors that ManorCare's assets were "secure and unimpaired," and that the provider had "a long history of compliance with regulations." In truth, Weldon argues, HCP was either aware of or ignoring more than $6 billion in false therapy claims submitted by the provider.
"Despite the fact that the Company was facing significant negative consequences due to ManorCare's illegal conduct, [HCP] continued to provide false hope to investors, stating that the DOJ's intervention in the whistleblower lawsuits would in no way impact ManorCare's profitability," Weldon's complaint reads. "What's more, HCP denied that ManorCare had engaged in any wrongdoing."
ManorCare deferred McKnight's requests for comment to HCP; the company did not respond by production deadline on Thursday.
The complaint seeks damages for shareholders, awards to Weldon to cover the costs of bringing the action, and an assurance that HCP will reform its internal procedures to protect the company and its investors "from a repeat of the damaging events."
This week's lawsuit is the second complaint against HCP claiming the company misled investors about ManorCare's performance; a similar class action lawsuit was filed last May. HCP spun off its ManorCare portfolio into a new REIT that same month.