June 01, 2009
Gunman could face death penalty in North Carolina nursing home shooting case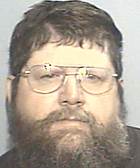 Gunman Robert Stewart shot and killed eight at a nursing home in Carthage, NC, in March 2009.

Prosecutors last week asked for the death penalty in the case of Robert Stewart, 45, the man accused of murdering eight people at Pinelake Health and Rehabilitation Center in Carthage, NC.

Stewart is facing serious charges after his alleged killing spree on March 29 of this year. These include eight counts of murder in the first degree, the attempted murder of a police officer, two counts of assault with a deadly weapon and assault on a law enforcement officer. There are "sufficient aggravating factors" in the case the merit a sentence of death, according to Moore County District Attorney Maureen Krueger. Stewart did not make a statement.

More than 50 relatives of the victims of Pinelake showed up at the courthouse Thursday to catch a glimpse of Stewart, according to Associated Press reports. Attendees of the hearing were thoroughly screened for weapons, and armed guards were on post to prevent any outbursts from the emotionally charged crowd. Stewart has been accused of killing seven residents and one certified nursing aide from Pinelake, a 110-bed skilled nursing facility.