January 15, 2014
Gap between long-term care costs and Medicaid payments was widest ever last year, report finds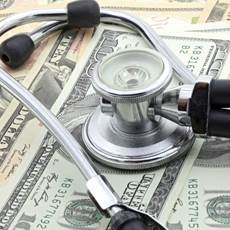 MedPAC will recommend site-neutral payments, but not for strokes
Medicaid underfunded long-term care by the greatest margin on record in 2013, according to a new report from the American Health Care Association/National Center for Assisted Living, the nation's largest long-term care provider association.
LTC providers incurred more than $7.7 billion in allowable costs that were not reimbursed by the Medicaid program in 2013, the investigators estimated. Analysts from Eljay LLC compiled the report by looking at data such as Medicaid cost reports and the long-term care inflation index known as the market basket.
This "historic" shortfall translates to an estimated average Medicaid shortfall of $24.26 per Medicaid patient day. This exceeds last year's projected shortfall by 8.6%, the report notes.
Putting a further strain on providers, Medicare reimbursements have been cut to the point that they no longer are fully subsidizing the Medicaid shortfall, according to the analysis.
"It's tough to be optimistic, given the report," AHCA spokesman Greg Crist told McKnight's. But he was quick to add that there are reasons for providers to be circumspect about the findings.
Reimbursement rates have risen in some states, Crist noted. The rates still have been "outstripped" by rising costs, but lawmakers at least recognize that reimbursements need to be higher, he said.
Providers are struggling with razor-thin margins and are "keenly aware" of Medicaid shortfalls, and some have not been able to survive, but the long-term services and supports sector as a whole has not reached a "tipping point," according to Crist.
As Medicaid managed care catches on in more states and Affordable Care Act payment models are implemented, many providers are in flux. Matt Salo, executive director of the National Association of Medicaid Directors, focused on these changes in his response to the report.
"I think the real news is buried in here, [which is] that we are in the midst of some real transformational change in the LTSS world," Salo told McKnight's.
In addition to the rise of managed care and dual eligibles demonstrations, Salo noted increased pressure to furnish home- and community-based care.
Providers and LTC advocates should focus on this larger transformation and not get too "bogged down in per unit costs," Salo said.
It's a point that Crist echoed, but with a note of caution.
"Lawmakers say managed care is going to be the elixir to cure our Medicaid woes," Crist said. "Our members aren't so sure."
Crist said "uncertainty" is the "watchword" for providers as the market adjusts to the changes underway.
Click here to access the complete report, released Tuesday.