January 04, 2016
GAO calls for better SNF data, oversight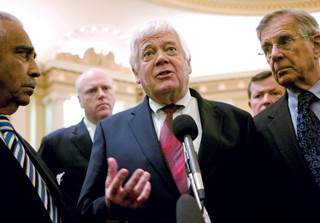 Rep. Jim McDermott (D-WA) was one of five lawmakers who requested the report, which showed troubling findings related to consumer complaints and quality.
The agency that oversees data collection and regulation of U.S. nursing homes needs to do much better, General Accountability Office investigators say.
Their new study results take to task the Centers for Medicare & Medicaid Services for not monitoring its own oversight activities enough to know whether quality of care has actually improved.
The report, "CMS Should Continue to Improve Data and Oversight," was released Nov. 30 and gives nursing homes and CMS mixed reviews.
The GAO cited recent trends in four data sets that show conflicting findings on quality. Consumer complaints have risen in volume, the report notes, but numbers for staffing levels, deficiencies and certain clinical quality measures all could indicate improvement.
The GAO, however, cast shadows on all findings, especially providers' self-reported results in staffing and quality measures.