December 01, 2011
Further pay cuts 'untenable,' providers warning Congress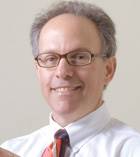 Alan Rosenbloom, president of the Alliance for Quality Nursing Home Care

Long-term care providers issued a stern warning to lawmakers considering even deeper cuts in the wake of an average 11.1% reduction in Medicare payments that went into effect Oct. 1: No more.

They also appealed for a more gradual reduction in payments, if any is retained.

Officials opted for a one-time major reduction in pay to reclaim what they call $4 billion in overpayments from the 2011 fiscal year.

Mark Parkinson, president and CEO of the American Health Care Association, called the lump-sum takeback an "over-correction" and said Medicare pay should be cut by just 3% in fiscal 2012.

"Any reductions in nursing home payments should be phased in gently as they have been for other providers. Further cuts are untenable," said Alan Rosenbloom, president and CEO of the Alliance for Quality Nursing Home Care.

He cited concerns about underfunding of state Medicaid programs and further possible Medicare cuts after recommendations from the Congressional "super committee" seeking to reduce the national debt.

Results of an Alliance study released early last month showed that providers expect to cut 20,000 jobs and restrict salary and benefits for many other long-term care workers due to funding rollbacks.