August 03, 2017
Former LPN charged with sex offenses against residents, having child porn on phone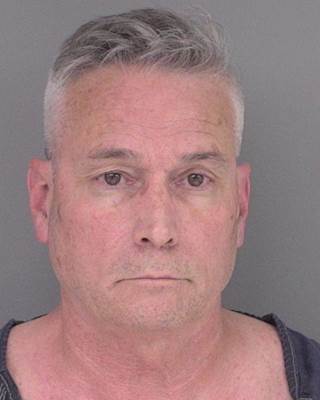 Steven McDowell. Source: Greene County Jail.
A former licensed practical nurse at an Ohio post-acute care facility was indicted Monday on allegations that he possessed child pornography on his phone and had sexual contact with three residents.
The claims against Steven McDowell were made in July after his girlfriend, who worked with him at Pristine Senior Living & Post-Acute Care of Beavercreek in Beavercreek, OH, discovered "photographs of young females in various stages of undress" on his phone, according to local reports. McDowell's girlfriend reported the photos to a supervisor, as well as authorities.
Officials at Pristine told reporters at the time that they were not aware that McDowell's conduct involved any residents, and that they had "taken measures to ensure that the individual is no longer working at our facility."
In an update sent to residents' families on July 26, Pristine said authorities' investigation into McDowell found that his "criminal activity involves three of our residents."
"Please know that from the outset of this incident, the well-being of our residents has driven our proactive course of action," Pristine's letter reads. "We contacted law enforcement and immediately took steps to sever the licensed nurse's employment."
The provider goes on to say McDowell had passed a background check at the time of his hiring and that "nothing in this licensed nurse's history or job performance presented cause of concern."
A grand jury indicted McDowell on Monday on 11 counts of illegal use of a minor in nudity oriented material, three counts of gross sexual imposition with a victim who has a mental or physical condition, and one count of voyeurism, according to court records.
He is being held on $250,000 bond; his arraignment is expected later this week.