April 04, 2016
Flu shots spike when required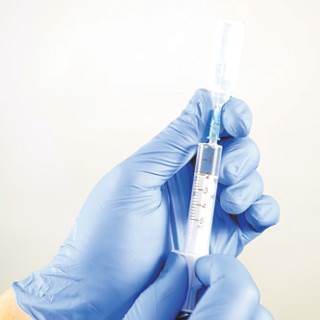 Healthcare workers are required to receive the flu vaccine in 33 states.
Mandatory flu vaccinations for healthcare workers increase the overall vaccination rate, per new research from the University of Pittsburgh School of Medicine.
Analysts looked at immunization records from 2000 to 2011. During that period, the number of states with mandatory vaccination laws for healthcare workers jumped to 19. By the last year, the immunization rate for those in healthcare jumped from 22.5% to close to 51%. Fourteen more states have created mandatory vaccination laws since the study's completion.
Flu shots are recommended for all healthcare workers.
Results appeared in Journal of the National Medical Association.