March 05, 2017
Final rule deadlines branded 'unrealistic'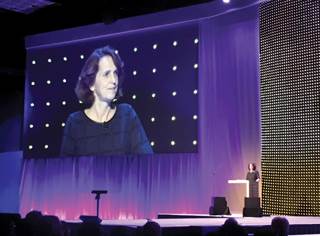 LeadingAge CEO Katie Smith Sloan warned that too much regulation without guidance will cause smaller operators to suffer, and maybe even close.
Long-term care providers are "gravely concerned" over the recent publication of the Centers for Medicare & Medicaid Services' final rule for nursing homes, LeadingAge said in late January.
"Implementation of broad regulations that impose unrealistic timeframes [and] fail to recognize the negative impact in a challenging workforce environment … can only set up providers for failure," LeadingAge President and CEO Katie Smith Sloan wrote in a letter to members of the Senate Finance Committee.
Top concerns mentioned about the rule were hiring and training enough workers to comply with the new regulations; the absence of guidance from CMS; and short compliance timeframes that cause "impossible burdens for many providers," especially small operations or those in rural areas.
"When these homes close, the negative impact on the community is widespread," Sloan wrote.
The group asked that lawmakers keep long-term care providers' concerns in mind as they consider health policy and give a more "realistic" timeframe for compliance.