March 23, 2016
FDA to beef up warnings on opioid painkillers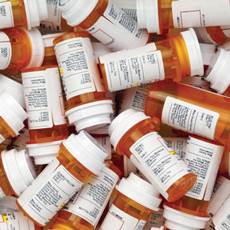 The warnings aim to "reverse" the opioid addiction epidemic, the FDA says
Labels for certain opioid pain medications will soon be required to carry a warning about the drugs' risks of misuse and death, the U.S. Food and Drug Administration announced Tuesday.
The new warning labels will primarily apply to immediate-release opioids, those meant to be taken every four to six hours, and are designed to make prescribers and consumers aware of the "serious risks of misuse, abuse, addiction, overdose and death," the FDA said. The updated warnings, known as "black box" warnings, are the strongest safety warnings given by the FDA.
The FDA will also update safety labels and risk information across all prescription opioid products in an effort to "reverse" the growing epidemic of opioid abuse. The changes, including the black box warnings, will affect up to 87 brand-name opioids and 141 generics.
"Opioid addiction and overdose have reached epidemic levels over the past decade, and the FDA remains steadfast in our commitment to do our part to help reverse the devastating impact of the misuse and abuse of prescription opioids," said FDA Commissioner Robert Califf, M.D., in a statement.
The FDA's announcement follows new guidelines for opioid prescribing released last week by the Centers for Disease Control and Prevention. The strengthened safety labels are among the "many steps" the FDA plans to take this year to combat opioid abuse, Califf said.