February 11, 2013
FDA draft guidelines suggest route to approval for early-stage Alzheimer's drugs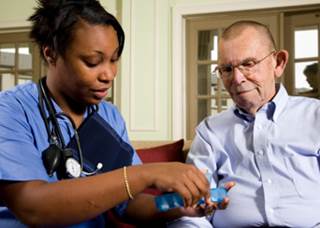 Residents refused meds, tried to flee secure unit since talking to surveyor, nursing home charges
The Food and Drug Administration issued draft guidance Thursday on clinical trials for early-stage Alzheimer's drugs.
Alzheimer's disease involves subtle changes in the brain and few overt symptoms in its early stages. Therefore, choosing clinical trial participants and measuring whether a drug treatment results in improved feeling or function can be difficult.
Measuring levels of biomarkers such as β-amyloid and tau proteins has emerged as one way to track the progress of the disease. However, the FDA notes a lack of "widespread evidence-based agreement in the research community that an effect on a particular biomarker is reasonably likely to predict clinical benefit."
The agency will therefore not consider biomarkers a primary outcome measure in clinical trials. However, the agency says it is "open to considering" biomarker levels as a secondary outcome measure, in conjunction with a primary clinical change. The FDA urged drug developers to conduct biomarker analysis, saying it is open to changing its guidelines.