December 01, 2012
Facility should have used a lift to move resident: court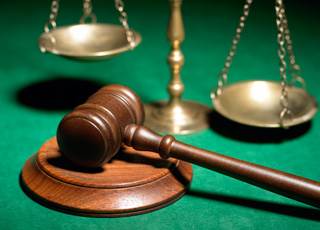 Facility should have used a lift to move resident: court
A nursing home resident who suffered a broken leg while being helped out of bed has presented sufficient evidence of negligence to earn another chance to present her case to a jury, the Alabama Supreme Court recently ruled.
The state's high court said that then-85-year-old Myrtis Hill presented enough evidence that, among other issues, the Fairfield Nursing and Rehabilitation Center, LLC certified nursing assistant should have used a mechanical lift in 2006 when Hill was getting out of bed. She either fell or was lowered to the ground, which resulted in a broken left leg.
Hill sued, but the trial court granted summary judgment for all defendants except Fairfield. When that case went to trial, expert witnesses included registered nurse Toya Nelson, whom Fairfield said was not qualified to testify on the standard of care.
The trial court agreed. But the higher court said both Nelson and David Volgas, M.D., who treated Hill's leg, were qualified to be expert witnesses. Nelson testified that Fairfield erred by not using a gait belt and that the CNA "breached the standard of care by transferring Ms. Hill alone."
"Other than the fact that she was not a physical therapist, we do not have before us any question regarding whether Nelson was qualified to provide expert testimony as to the applicable standard of care," Judge Glenn Murdock wrote in an Oct. 19 opinion.
The court also said that there should not have been summary judgment for the other named defendants because the plaintiff presented enough evidence that D&N LLC, DTD HC LLC, Donald T. Denz, Norbert A. Bennett, Aurora Cares LLC a/k/a Tara Cares, and Aurora Healthcare LLC were all "alter egos" of Fairfield. The court said Hill is entitled to let a jury decide whether Denz and Bennett could be held personally liable for any negligence. Judge Lyn Stuart wrote a dissenting opinion.