September 18, 2017
Experts, lawmakers ponder impact of 8 residents' deaths on SNF sector; facility loses Medicaid funding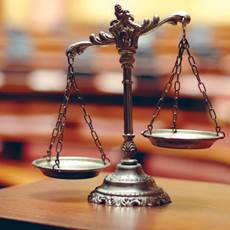 Employees and management at facility could face manslaughter charges in the deaths, according to local reports.
The Florida nursing home where eight residents died in the wake of Hurricane Irma has now been cut from the Medicaid program, as questions continue to swirl about the incident's effect on emergency preparedness and the skilled nursing sector overall.
Medicaid funding for The Rehabilitation Center at Hollywood Hills in Hollywood, FL, was cut last Thursday on orders from Gov. Rick Scott (R), who said he would "aggressively demand answers" on how the event took place.
Coverage of the incident also raised concerns over the Centers for Medicare & Medicaid Services' upcoming emergency preparedness rule, slated to take effect Nov. 15.
The rule was created largely in response to the deaths of 215 hospital and nursing home patients following Hurricane Katrina in 2005. Following Irma, some nursing home consumer advocates fear the rule won't do enough to prevent incidents such as what happened in Hollywood.
Of primary concern is the rule's lack of a requirement that healthcare facilities have backup generators specifically to power air conditioning systems, The New York Times reported on Friday.
"It's vague, but this event is going to highlight the need," David Marcozzi, M.D., an associate professor at the University of Maryland School of Medicine told the Times. "Let me put it this way, if you were in Alaska and what was required to maintain safe temperatures was a heater, you wouldn't say you don't need the heater."
The Irma incident also raised the issue of overall nursing home oversight, with House Energy and Commerce Committee Chairman Greg Walden (R-OR) suggesting that the committee may look into the sector as a result of the deaths.
"Some of these nursing home situations are very troubling ... because that's the most vulnerable population," Walden said, according to The Hill. "So I think we'll want to get answers to that."
Many questions surrounding the residents' deaths were still unanswered as of Friday, including what charges — if any — the facility's management and employees may face. If charged with manslaughter those involved in the case could face up to 30 years in prison under Florida law, the Miami Herald reported.
Legal action was filed last week against The Rehabilitation Center facility to preserve "vital records, documents and surveillance," according to local reports. A similar order was filed last week against a Texas facility flooded in the wake of Hurricane Harvey.