November 03, 2016
Elections could bring 1.2 million new Medicaid beneficiaries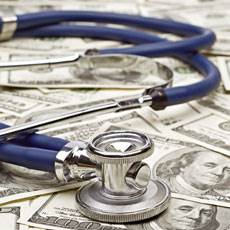 New beneficiaries could gain Medicaid coverage if expansion is pursued by the new governors
More than one million Americans could become eligible for Medicaid in 2017, depending on the outcomes of governors' races next week, according to a new analysis released Wednesday by Avalere.
Out of the 12 states voting for governors on Nov. 8, Utah, Missouri and North Carolina have not expanded Medicaid. The new governors in those states, Democrat or not, may choose to expand the program, Avalere said. If they choose to pursue expansion, those governors would follow 31 other states, as well as Washington, D.C., in expanding Medicaid, possibly bringing 1.2 million new enrollees to the program. Medicaid is the single biggest payer of long-term care services in the country.
"Not surprisingly, most people have focused on the 2016 races at the federal level, but what happens in the states really matters," said Elizabeth Carpenter, senior vice president at Avalere, in the analysis. "In particular, new governors may reconsider state decisions to expand Medicaid or rethink the approach to expansion."
Those expansions could benefit some healthcare providers, since already expanded states have reported increased hospital volume and lower rates of uncompensated care, said Caroline Pearson, senior vice president of Avalere.
Missouri and Virginia, which both have Democratic governors, have not chosen to expand their Medicaid programs. If they elect to expand the program in 2017, an additional 745,000 beneficiaries would join the program. The Avalere analysis also estimates that almost 7 million people could gain Medicaid coverage, should the remaining 17 non-expanded states — which all have Republican governors — expand Medicaid.