June 01, 2017
EHR vendor to pay $155 million in first-of-its-kind False Claims Act case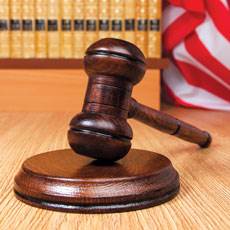 The company said it chose to settle to avoid a long legal battle.
Electronic health records vendor eClinicalWorks will pay $155 million to settle claims that it misrepresented its software and gave kickbacks to customers, the Department of Justice announced Wednesday.
Government officials alleged that the Massachusetts-based ECW's software did not meet federal requirements for certification, and the company concealed that fact from its certifying entity. Specifically, ECW reportedly programmed only the 16 drug codes necessary for certification into its software, instead of giving it the ability to find any drug code from a database.
ECW also allegedly failed to properly test the software before it was released, failed to meet data portability requirements, and paid kickbacks totaling more than $392,000 to some customers in exchange for promoting the software. The company's actions led to the filing of false claims based on the use of its software, the DOJ said. ECW has denied the allegations, saying in a statement that it chose to settle to avoid drawn-out litigation.
"Electronic health records have the potential to improve the care provided to Medicare and Medicaid beneficiaries, but only if the information is accurate and accessible," said Special Agent in Charge Phillip Coyne in a statement. "Those who engage in fraud that undermines the goals of EHR or puts patients at risk can expect a thorough investigation and strong remedial measures."
The settlement is noteworthy for several reasons, according to Colette G. Matzzie, a whistleblower attorney at Phillips & Cohen.
"This is a ground-breaking case," Matzzie said in a statement. "It is the first time that the government has held an electronic health records vendor accountable for failing to meet federal standards designed to ensure patient safety and quality patient care."
The settlement also marks the first time an EHR vendor has been held accountable for representations made while seeking government certification, and the first time federal officials have applied the Anti-Kickback Statute to the sale of an EHR system, Matzzie said. The settlement also is believed to be the largest financial recovery in Vermont's history, officials reported.
ECW and three of its founders will pay just over $154 million as part of the settlement; a developer and two project managers will pay the remaining $80,000. The vendor has also entered into a Corporate Integrity Agreement with the Department of Health and Human Services Office of Inspector General to retain an independent organization to assess software quality, and give consumers the option to update their versions of the software for free, or transfer to another provider without penalty.
ECW CEO Girish Navani said the settlement "recognizes that we have addressed the issues raised and have taken significant measures to promote compliance and transparency."