April 09, 2009
Editors' Blog: So what exactly is a nursing home 'bonus'?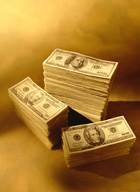 CMS: Medicare rate increase would boost SNF payments by $500 million

An amendment to the Senate budget resolution would work to halt bonuses to non-performing contractors, such as nursing homes. But the term "bonus" is an ambiguous word in long-term care and should be used with caution. To read the entry, click here.