January 24, 2014
Dozens feared dead after horrific nursing home fire in Quebec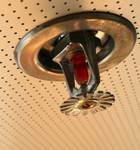 Three dead, dozens missing after horrific nursing home fire in Quebec
Five people were confirmed dead and 31 were missing after a fire blazed through a Canadian nursing home built out of wood early Thursday morning.*
The death toll almost certainly will rise, because the missing people nearly all "have challenges moving around," local Parliament member François Lapointe told The Associated Press. Witnesses, including firefighters, described hearing and seeing people who could not be rescued. A man saw his mother burn to death while trapped on a balcony, a witness told reporters.
The fire began around 12:20 a.m., according to reports from the town of L'Isle-Verte, a community of about 1,500 people located 140 miles northeast of Quebec City. The flames consumed the west wing of the Résidence du Havre, a 52-unit facility that opened in 1997.
A firewall separated the west wing from the east wing, allowing about 20 residents to be evacuated from that side of the complex, according to the Globe and Mail. Reports indicate that the west wing had only a partial automatic sprinkler system, and the building was constructed entirely of wood.
Scores of volunteer firefighters battled the blaze in frigid conditions, with the temperature hovering around 5 degrees and the wind chill plummeting to make it feel like minus-20, according to the AP. Photographs taken in the morning showed ice coating the rubble.
Canadian Prime Minister Stephen Harper and Quebec Premier Pauline Marois issued condolence statements. The facility is privately run, Marois noted, but she added that her office will do "everything we can to support the community and families."
A cause still has not been determined, authorities have said.
Disaster preparation in general and automatic sprinkler systems in particular both have gained attention recently in the U.S. long-term care sector.
In August, a requirement for U.S. nursing homes to have full sprinkler systems took effect. At the time, the Centers for Medicare & Medicaid Services identified more than 700 facilities that were not in compliance. Earlier this month, CMS issued a proposed nursing home regulation outlining more stringent disaster preparedness requirements.
*Editor's Note: These numbers reflect the confirmed death toll as of 9 a.m. Friday, as reported by The New York Times. Original reports confirmed three dead.