December 22, 2016
DOJ: Louisiana too reliant on nursing facilities to care for people with mental illness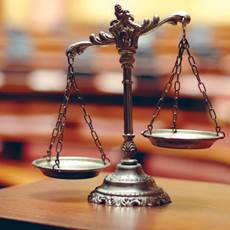 The DOJ's findings were shared with Louisiana Gov. John Bel Edwards
Louisiana residents with mental health disabilities are often forced to live in nursing facilities without a "meaningful choice" as to where they receive state-managed services, a new federal examination finds.
The report, published Wednesday by the Department of Justice, found that the state houses around 4,000 people with serious mental illnesses in nursing homes each year. These residents tended to be younger and stayed in the facilities for long periods of time, despite having low-care nursing needs when compared to "typical" skilled nursing residents, the DOJ said.
These residents could live in their own homes and communities and be served "more effectively and for less money," but Lousiana often leaves them without the choice to do so, the DOJ said. Many people who rely on state disabilities services are also unaware that they could choose community-based services, the report found.
A similar report was published by the DOJ in May, accusing South Dakota of relying too heavily on nursing facilities to serve people with disabilities.
Depriving Louisiana residents of that choice is a violation of the community integration mandate of the Americans with Disabilities Act, as well as the Supreme Court case Olmstead v. L.C., which gives people with disabilities the right to living in communities rather than nursing homes, according to report authors.
The DOJ's findings, which were shared in a letter to Louisiana Governor John Bel Edwards (D), included the account of a man in his 60s who experienced a mental health crisis and was charged with abusing 911 after calling repeatedly about his blood pressure. The man was sent briefly to jail, then a state psychiatric hospital, and was eventually discharged to a nursing facility for people with serious mental illnesses.
"Six years later, the man remains in the same nursing facility, even though he desires to return to the community and could do so with proper physical and psychiatric supports," the report found.