December 31, 2014
DOJ joins Omnicare lawsuit over alleged Abbott Depakote kickbacks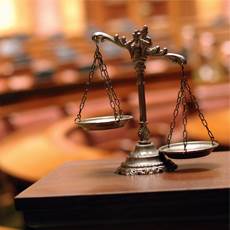 Former nursing home worker confesses to murdering resident in 2007
The Justice Department has filed a False Claims Act complaint against Omnicare Inc., alleging the pharmaceutical giant received millions in kickbacks from Abbott Laboratories over a 10-year period.
Omnicare denies any wrongdoing and says it will "vigorously" fight the lawsuit.
The DOJ asserts Omnicare solicited and received the kickbacks in exchange for reommending and purchasing Depakote, an anti-seizure medication, which was given to nursing home residents with dementia. The DOJ announced it had filed its complaint Dec. 22.
The kickback period is alleged to have been from 1998 to 2008.
The long-term care institutional pharmacy said in a statement it remains "in strict compliance with all applicable laws, regulations and standards in each of the markets and jurisdictions in which it operates."
"The final decision as to which drug a patient should receive is made by the patient's physician. We believe the suit filed in the District Court for the Western District of Virginia is without merit and we intend to vigorously defend against the claims," Omnicare said.
The Omnicare suit originates with whistleblower claims from Meredith McCoyd, a former Abbott sales executive. Her 2012 case against Abbott Labs resulted in a $1.5 billion settlement, one of the largest single-drug case payments in the history of the False Claims Act, according to the DOJ.
McCoyd's attorney, Grant & Eisenhofer director Reuben Guttman, told McKnight's that the prescribing of Depakote represents a "systemic problem" in long-term care.
"You're hoping that litigating this type of scheme in open court will lead to transparency and Congressional action," said Guttman, a well-known whistleblower attorney who was lead counsel in McCoyd's case. "It's one thing to steal money from government; it's another to put patients at risk. To me, it's astounding and wrong on a level that exceeds anything Bernie Madoff may have done."
The DOJ and Abbott also reached a $5.48 million settlement a year ago over allegations around kickbacks for stents.
"Although the United States Attorney's Office for the Western District of Virginia is small, we will not waver in our pursuit of the largest corporations, like Omnicare and Abbott, who illegally raid the coffers of Medicaid, Medicare, and other healthcare benefit programs," said Acting U.S. Attorney Anthony P. Giorno for the Western District of Virginia in announcing the Omnicare FCA complaint.