December 01, 2012
Despite payment challenges, companies charging ahead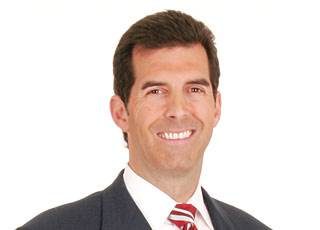 Paul Diaz
Even with Medicare and Medicaid payment pressures, Kindred Healthcare's RehabCare contract therapy division is holding steady, the company announced at the end of October.
Kindred reported overall consolidated revenues up by 1% to $1.5 billion and operating income at close to $200 million. The company acquired RehabCare in June 2011, and the division reported an operating income of $37 million in Q3.
RehabCare also "reported brisk new contract sales in the first nine months this year," according to a company statement.
That's despite Medicare changes that dented profits late in the third quarter.
"Over the past year, both Kindred and our industry peers have struggled in an environment of severe Medicare and Medicaid payment pressures as well as significant survey and enforcement activity," Kindred CEO Paul Diaz said. "Most recently, we have been challenged by new Medicare Part B regulations regarding rehabilitation therapy which have created inefficiencies in our operations (as much as $1 million per month), and more importantly, potentially restrict access to therapy services that benefit our most frail residents."
Kindred's capital expenditures for 2012 are expected to range from $135 million to $145 million, which included $17 million to complete the information systems integration of RehabCare.
Kindred's hospital division revenues grew 4%, and the company continues to dig into home health and hospice, with its recent IntegraCare acquisition adding $71 million in annual revenue. Company overhead costs also declined.
In other third-quarter news, Skilled Healthcare reported revenue of $216.6 million, beating expectations. Ventas REIT also had a strong third quarter with net income up 8.7%. That was largely a result of $1.7 billion in acquisitions in 2012.