October 01, 2016
Court's new Jimmo mandate earns LTC experts' criticism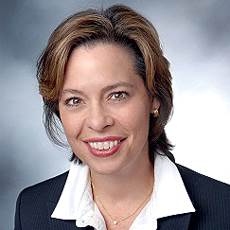 NASL's Morton: Better education, manual clarification still needed.
The Centers for Medicare & Medicaid Services dropped the ball when it came to explaining maintenance therapy coverage under the landmark Jimmo case, according to a federal court.
In an August opinion, U.S. District Court Chief Judge Christina Reiss said the agency had "failed to fulfill the letter and spirit" of the settlement agreement in Jimmo v. Sebelius, "with respect to at least one essential component of the Educational Campaign."
Under the settlement agreement, CMS was required to update its policy manual and launch an educational campaign to increase awareness of a policy that prevents individuals who need maintenance care from being denied Medicare coverage.
While the court's mandate earned praise from long-term care leaders, some experts wish it had gone further in requiring the agency to explain the policy.
"I am disappointed that the court didn't order CMS to better clarify the benefit manual that governs the policy," Cynthia K. Morton, executive vice president at the National Association for the Support of Long Term Care, told McKnight's.
"Unclear benefit manuals can lead to patients' services being denied and then providers have to expend resources to appeal those denials. CMS's education campaign should include the Medicare administrative contractors so that they are better informed as to what this case is all about and that is that patients can receive therapy to maintain function," she said.
Mike Cheek, senior vice president of finance policy and legal affairs at the American Health Care Association, noted that CMS's educational effort "has not been adequate, timely or complete," a problem the court's directive should remedy.
Cheryl Phillips, M.D., senior vice president for public policy and health services with LeadingAge, echoed Cheek's sentiments.
"We are hoping that this ruling will lead to much broader education, and improved access to needed skilled services for those who need them," she said.