December 20, 2015
Court revives PharMerica whistleblower case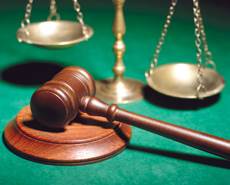 A previously dismissed case against PharMerica will return to court
A previously dismissed whistleblower case against long-term care pharmacy titan PharMerica Corp. is getting a second wind thanks to a ruling last week by the U.S. Court of Appeals.
The lawsuit, originally filed in 2010 by former PharMerica pharmacist Robert Gadbois, alleges that the company submitted false Medicare and Medicaid claims for unprescribed drugs it distributed to long-term care facilities.
Gadbois' lawsuit was dismissed in 2014 under a provision of the False Claims Act that allows suits with similar allegations to be tried on a "first-to-file" basis. A similar complaint from another PharMerica pharmacist was filed in 2009; it was settled for $31.5 million and dismissed in June. The "first-to-file" rule exists to dissuade whistleblowers from filing "copycat" suits against the same defendants.
The U.S. Court of Appeals for the First Circuit ruled last Wednesday that Gadbois can amend his complaint, since the first case that prevented his to proceed has since been dismissed. The FCA provision, the court ruled, only applies when the first case field is still pending.
Gadbois' case will return to district court, where his amendment can either be denied by the court, or proceed to trial "in the ordinary course," the court noted.