September 05, 2016
Court: A missing arbitration agreement still enforceable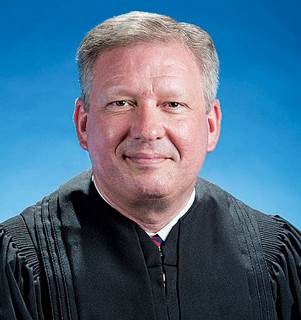 The arbitration agreement holds, Judge Paul Mathias ruled.
An Indiana nursing home that "inexplicably" doesn't have a copy of a former resident's arbitration agreement can still compel arbitration, a state court ruled in July.
The agreement in question was signed in 2011 by resident Frank Cavazos upon admission to Golden LivingCenter — Sycamore Village in Kokomo, IN. Cavazos was "alert and oriented" when he signed the agreement, court documents said.
Cavazos died in 2013; Maureen Maynard, his representative, sued the facility for negligence and breach of contract nine months later.
Golden moved to compel arbitration with a blank copy of the arbitration agreement. Cavazos was given the original copies, facility officials said; they failed to retain their own copy of the signed agreement, a gaffe called "incredulous" by a trial court.
Despite the lack of signed agreement, the trial court sided with Golden in 2015, stating there was "sufficient extrinsic evidence" for the court to find the agreement enforceable.
Maynard appealed, but the Indiana Court of Appeals agreed with the earlier ruling.
"Golden Living inexplicably failed to retain a copy of the arbitration agreement, but the trial court concluded that sufficient extrinsic evidence existed to conclude that an enforceable agreement exists," wrote Judge Paul Mathias. "We agree and conclude that the extrinsic evidence in the record resolves the ambiguity surrounding the parties to the arbitration agreement."
Another benefit to the facility was the fact that Maynard was not Cavazo's representative at the time he was admitted, the court said, and could not prove that he didn't understand what signing the arbitration agreement meant.
"It was Maynard's burden to present evidence that Cavazos was incompetent to contract and/or that she was his legal representative at the time the contracts were signed," Mathias wrote. "Because of this failure, we conclude that in her derivative claim against Golden Living, she is bound by the agreements Cavazos signed as a presumed competent individual."