March 01, 2011
Could 'consistent assignment' help my nursing home?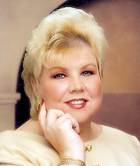 Sherrie Dornberger, RNC, CDONA, FACDONA, executive director, NADONA

How might "consistent assignment" benefit my nursing home?

Staff will get to know routines and develop a relationship with assigned residents and others. This makes a better workplace and a better home for residents.

Also, caregiver absences are reduced. Staff are more likely to stay in the job when meaningful relationships develop, as they know others in the home are counting on them.

Many homes that use consistent assignment stop rotating nursing assistants and nurses from one neighborhood, wing or floor every few weeks. Instead, they assign staff to one area of the home so that they can serve one group of residents. These consistent assignments apply to nurses and nursing assistants. This also can apply to housekeeping, dietary and other team members.

Of course, it is not possible for the same nursing assistant or nurse to work the same shift every day of the week. Staff need time off or a change in hours. As a result, residents may see the same team of caregivers during the week. But they may see a different team on weekends and holidays. The Advancing Excellence Campaign believes a nursing home is successful when staff care for the same residents on at least 80% to 85% percent of their shifts. This means the resident has the same caregivers on at least four of five days, evenings and nights.

It's easy to find out whether a nursing home uses consistent assignment.

Talk with residents about whether they have a nursing assistant who cares for them most days. If the resident cannot answer or has dementia, talk with the family.


To encourage consistent assignment, urge the nursing home to join Advancing Excellence and choose consistent assignment as a facility goal.

Please send your resident care-related questions to Sherrie Dornberger at ltcnews@mcknights.com.