January 03, 2011
Contracting with a ride service for residents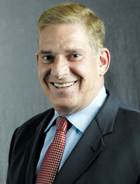 Attorney John Durso, Ungaretti & Harris LLP

Q: How can our facility contract with the facility owner's personal company to provide ride service to our residents?

A: Questions regarding contracts between long-term care facilities and transportation companies owned by facility investors or referral sources require analysis of the facts and circumstances of each arrangement.

Facilities seeking to contract with an owner or referral source for transportation services should first consider the federal anti-kickback statute. This statute prohibits knowing and willful offering, paying, soliciting or receiving of remuneration to induce a referral of services reimbursable by Medicare or Medicaid.

In general, a skilled nursing facility must ensure that any transportation arrangement does not result in compensation for the referral of services. Residents' use of transportation services must not be determined by a particular diagnosis, condition or treatment that could provide revenue based on a resident's insurance coverage. Free or discounted transportation should not extend out of a facility's local area.

Transportation services provided by an owner of a long-term care facility should not be forced on residents as the only transportation option; the facility should provide residents with a list of transportation alternatives. A facility that contracts with a transportation company should also ensure that compensation is fair market value.

Although many transportation arrangements at facilities benefit resident care, these services may lead to inappropriate referrals, overutilization and, potentially, the provision of unnecessary services. Facilities offering transportation services should carefully analyze the facts before implementing programs in their facilities.

Please send your legal questions to John Durso at ltcnews@mcknights.com.