March 05, 2015
Complaint by whistleblowers will cost hospice $4 million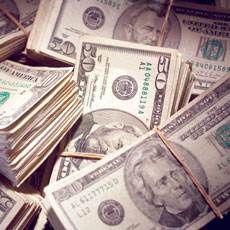 Complaint by whistleblowers will cost hospice $4 million
A hospice company that hired medical directors with close ties to nursing homes to better pursue allegedly fraudulent practices has agreed to a $4 million settlement with the U.S. Justice Department.
Good Shepherd Hospice Inc. and four affiliates were charged with admitting ineligible patients in order to collect inflated Medicare payments. Two former employees originally filed a lawsuit against the company in 2011. Federal authorities joined the False Claims Act case in 2014, though it declined to pursue charges that Good Shepherd paid kickbacks to nursing homes, consultants and medical directors.
"Company whistleblowers alleged that patients received unnecessary hospice care while Good Shepherd engaged in illicit business practices to enrich itself at the public's expense," said U.S. Attorney Tammy Dickinson of the Western District of Missouri in announcing the settlement Feb. 6. "Today's settlement fairly resolves those issues and puts measures in place to prevent similar conduct in the future."
Good Shepherd submitted many payment claims for patients who did not have a terminal prognosis of six months or less, as hospice coverage rule dictate. The provider hired medical directors with strong ties to nursing homes, which could be a good source of patient referrals, federal authorities claimed.
Hospice staff members, including marketers, admissions nurses and executive directors, were pressured to reach census and admission-rate targets, the whistleblowers alleged. Good Shepherd operates 15 offices in Oklahoma, Kansas, Missouri and Texas.
Kathi Cordingley, former executive director of the company's Kansas City office for six months ending in April 2011, and nurse Tracy Jones, brought the original lawsuit against Good Shepherd.