November 29, 2012
Common antipsychotics dangerous for older adults, new study says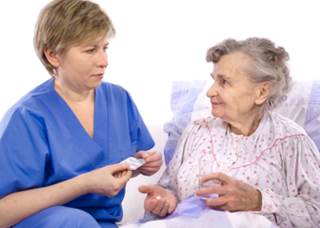 Common antipsychotics dangerous for older adults, new study says
Adding to the concerns about off-label use of antipsychotics, a new study has found four of the most common medications lack safety and effectiveness in older adults.
Researchers at the University of California, San Diego School of Medicine, Stanford University and the University of Iowa examined aripiprazole (Abilify), olanzapine (Zyprexa), quetiapine (Seroquel), and risperidone (Risperdal) in 332 patients over five years who had diagnosis associated with schizophrenia, mood disorders, post-traumatic stress disorder or dementia.
They found that a third of the patients developed metabolic syndrome within a year, and a fourth developed serious adverse effects after two years.
"While there were a few significant differences among the four drugs, the overall risk-benefit ratio for the AAPs in patients over age 40 was not favorable, irrespective of diagnosis and drug," said Dilip V. Jeste, M.D., director of the Stein Institute for Research on Aging at UC San Diego.
Results were published in Tuesday's edition of The Journal of Clinical Psychiatry.