November 28, 2016
CMS targets falls, pressure ulcers, other skilled care challenges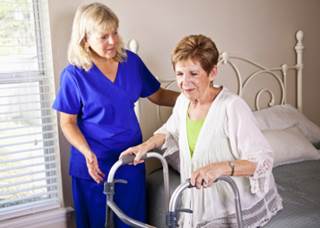 CMS is targeting many aspects of care outcomes.
The Centers for Medicare & Medicaid Services is pursuing better outcomes in a list of 97 reporting requirement adjustments that could help improve Medicare's quality and value-based purchasing programs.
New skilled care-related measures address fall prevention, pressure ulcers, pain management, opioids and hospice care
The annual list is prepared in conjunction with the National Quality Forum. Its purpose is to give providers and others an opportunity to weigh in on the use of process and outcome metrics used in pay-for-performance financial arrangements, notes Kate Goodrich, M.D., who directs the agency's Center for Clinical Standards & Quality. Goodrich noted that 39% of the items on the list specifically target care outcomes.
"We are committed to working with patients, clinicians and others on how to best measure the quality and value of care while reducing burden on providers and driving improved outcomes for patients at lower costs," she wrote in a CMS blog post. The full list can be viewed here.
Providers may make responding comments through Friday.