July 16, 2013
CMS should confirm its opposition to deemed status for nursing homes, consumer advocates urge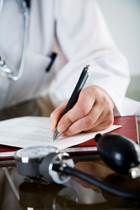 Independent accrediting organizations currently are not allowed to grant skilled nursing facilities "deemed status" as Medicare providers, and a prominent long-term care advocacy group wants the Centers for Medicare & Medicaid Services to continue the status quo when issuing a forthcoming regulation.
The Joint Commission and other accrediting organizations (AOs) have the authority to deem home health, hospice and other types of providers as meeting certification requirements for Medicare participation. In April, CMS issued a proposed rule regarding deemed status procedures, prompting a recently filed response from The National Consumer Voice for Quality Long-Term Care.
Consumer Voice — an alliance of long-term care residents, families, ombudsmen and other advocates — reiterated its opposition to deemed status in general, and for SNFs in particular. Having a patchwork of accrediting organizations rather than a single set of strong requirements for Medicare participation undermines resident rights and compromises quality of care, Consumer Voice argued.
"Consumer Voice applauds CMS's refusal to grant deemed status to skilled nursing facilities and nursing facilities," the group's July 5 letter stated. "We urge CMS to continue this policy and to state its opposition to deemed status for nursing homes in the preamble to its final rules."
The organization also repeated its concerns over decreased transparency due to limited reporting requirements for AOs, and possible conflicts of interest stemming from the fact that providers pay AOs.
The letter laid out concerns with proposed changes in how CMS oversees accrediting organizations that have deeming authority. The Service Employees International Union, the National Association of Long-Term Care Ombudsmen and a variety of state organizations signed on.