April 02, 2008
CMS rule would expand community-based care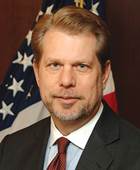 CMS Acting Administrator Kerry Weems

A proposed rule from the Centers for Medicare & Medicaid Services would help divert thousands more Medicaid beneficiaries to homes and communities and away from institutions, such as nursing homes.

The proposed rule, which was published Monday, gives states guidelines for providing home- and community-based services (HCBS) to beneficiaries without applying for a waiver. The rule is based on a provision in the Deficit Reduction Act of 2005. Under the rule, each state would be allowed to determine eligibility or needs-based criteria for these services.

While states would no longer have to apply for a waiver under the proposed rule, CMS would have to approve a state plan amendment. Once approved, the plan does not have to be renewed, CMS said. The HCBS option became available in January of 2007.

See the proposed rule at: http://www.cms.hhs.gov/MedicaidGenInfo/Downloads/CMS2249P.pdf.