April 24, 2013
CMS revises survey guidelines for some long-term care providers with Immediate Jeopardy citations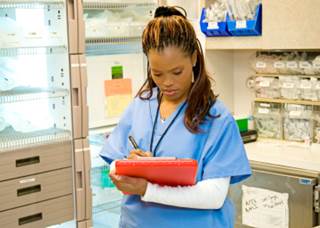 CMS revises survey guidelines for some long-term care providers with Immediate Jeopardy citations
Editor's Note: This article originally stated that the CMS revision applies to nursing homes. It has been changed to reflect that the revisions only apply to long-term care providers with deemed status.
Regional authorities will decide whether to conduct full surveys of deemed providers that are cited for Immediate Jeopardy, according to recently revised guidelines from the Centers for Medicare & Medicaid Services. Deemed status is available to certain long-term care providers, including hospices, home health agencies and rehabilitation agencies.
A provider is subject to a full survey if a complaint investigation finds that the provider has condition-level noncompliance — that is, noncompliance that poses a serious health or safety risk to residents, including Immediate Jeopardy citations. However, this does not mean that a full survey is required in every case of condition-level noncompliance, CMS stated in an April 19 memorandum. To improve "efficiency and effectiveness," the agency has revised its policy, leaving it up to CMS Regional Offices (RO) to determine on a case-by-case basis whether a full survey is needed.
"The RO may consider factors including, but not limited to, the manner and degree of noncompliance identified as a result of the complaint investigation, the provider's/supplier's compliance history, recent changes in the provider's/supplier's ownership or management, whether the resources required to conduct a full survey are available in the timeframe needed, and/or the length of time since the provider's/supplier's last accreditation survey," the CMS memo states.
If the regional office determines that a full survey is not necessary, the provider will be placed immediately onto a 23- or 90-day termination track from the Medicare and Medicaid programs. Facilities that receive an Immediate Jeopardy citation that is not remedied while the surveyor is on-site will be placed on the 23-day track, but under the revised policy, a regional office will have the discretion to conduct a first revisit rather than a full survey prior to the 23-day deadline.