December 03, 2008
CMS reminds Medicare Part D providers of obligations to nursing home residents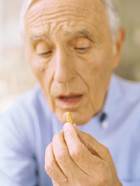 CMS reminds Medicare Part D providers of obligations to nursing home residents

The Centers for Medicare & Medicaid Services recently reminded Medicare Part D plan providers of their duty to provide convenient access to network pharmacies for long-term care residents.

That holds true even if residents live in facilities that contract with out-of-network pharmacies. In such cases, Part D providers should contract with those long-term care pharmacies or find a way to provide Part D-covered drugs through another long-term care pharmacy, according to a report in the Bureau of National Affairs.

CMS officials noted that Part D plan providers could not force long-term care pharmacies to join a particular network, and that some states require long-term care residents to use their facilities' contracted pharmacists. They referred Part D providers to 2006 guidance information regarding the agency's expectations that nursing homes and Part D providers work together for the good of the resident/enrollee. Also, CMS cautioned Part D providers to be vigilant that they are not paying for drugs covered by Part A nursing home stay plans.