January 20, 2012
CMS: Providers caught skipping resident interviews for new evaluations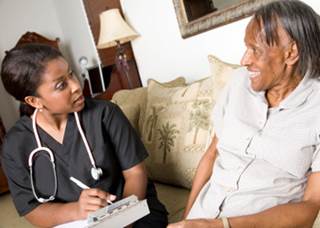 CMS: Providers caught skipping resident interviews for new evaluations

Skilled nursing operators must complete resident interviews for MDS 3.0 evaluations, a Centers for Medicare & Medicaid Services official reminded providers Thursday on a national conference call.

"CMS has received reports from some state surveyors that some facilities are not completing interviews when residents are capable. Providers will be cited when such a practice is verified," CMS's Thomas E. Dudley, MS, RN, warned during a Skilled Nursing Facility Open Door forum call Thursday.

MDS 3.0 added resident interviewing for the first time, and has four sections that tackle cognitive patterns, mood, routine and activities and pain. While CMS has said the interviews allows residents to be involved in decision-making, some providers have complained that the interviews take too long and can be upsetting to residents.

Interviewing techniques will be covered in CMS's March 2012 MDS National Conference, Dudley said. The first session will be March 6 and 7, and the second one March 8 and 9, both at the Hyatt Regency St. Louis at the Arch in St. Louis. An "overwhelming response" has landed hundreds of individuals on a waiting list, however. CMS is working to accommodate as many participants as possible, Dudley said.