May 02, 2013
CMS: Medicare rate increase would boost SNF payments by $500 million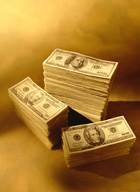 CMS: Medicare rate increase would boost SNF payments by $500 million
Total Medicare reimbursements to skilled nursing facilities would increase by $500 million in 2014 under the new payment rate proposed by the Centers for Medicare & Medicaid Services.
Annual changes in the SNF Medicare payment rate are pegged to the market basket index, which reflects the costs of certain skilled nursing services and products. For fiscal year 2014, CMS has proposed a market basket increase of 2.3%. However, due to a "forecast error correction" and other mandated adjustments, the payment rate would actually increase 1.4% next year.
American Health Care Association President and CEO Mark Parkinson said the organization "appreciates the market basket update" and is "studying the forecast error, market basket revision and proposed therapy changes."
The therapy change is a new Minimum Data Set item that would record how many "distinct calendar days of therapy" a beneficiary receives across all types of rehabilitation during the seven-day look-back period, according to a CMS fact sheet.
CMS announced the rate increase in a proposed rule issued Wednesday. The rule will be published in the Federal Register on May 6, with a public comment period running through July 1. Click here to access the complete document.