September 28, 2012
CMS announces rehospitalization initiative participants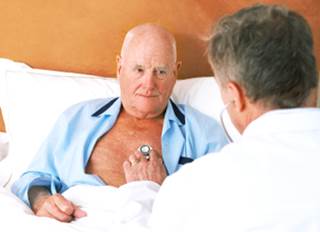 CMS announces rehospitalization initiative participants
A new federal program aimed at the reduction of hospitalization among nursing home residents, especially dual eligibles, announced seven health system participants Thursday.
The "Initiative to Reduce Avoidable Hospitalizations among Nursing Facility Residents" pairs 145 facilities with a local healthcare system to provide additional preventive services, more thorough resident assessments, and chronic condition management. The initiative is through the CMS Medicare-Medicaid Coordination Office and the Center for Medicare and Medicaid Innovation.
By providing on-site services and support, participants "toward more seamless beneficiary transitions of care, and leverage use of emerging technologies, among many other activities." One goal is to reduce hospitalization rates among dual eligibles, with CMS noting that "45% of hospitalizations among Medicare-Medicaid enrollees receiving either Medicare skilled nursing facility services or Medicaid nursing facility services could have been avoided."
The seven health systems participating in the program are: the Alabama Quality Assurance Foundation, Alegent Health (Nebraska), The Curators of the University of Missouri (Missouri), Greater New York Hospital Foundation, HealthInsight of Nevada, Indiana University and UPMC Community Provider Services (Pennsylvania).